OSHA® Proposes NEW Rule Provisions and Updates for Many Industries

Scott Hammer, CRP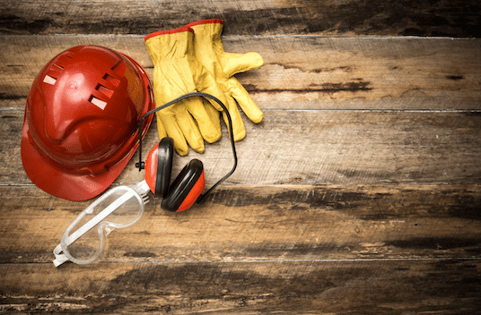 In this blog -- the second in our series examining OSHA®'s recently proposed rule changes -- we'll take a look at the organization's remaining set of proposals. If you missed our last blog, where we summarized the first set of proposed rule changes, you can find it here.
A Breakdown of Proposed Rule Changes
Personal Protective Equipment

In an effort to ensure that personal protective equipment fits each employee properly, the proposed revision will clarify requirements and make them consistent with other general industry standards.

Lanyard/Lifeline Break Strength

This revision would make break-strength requirements for lanyards and lifelines standardized throughout the construction and general industry requirements.

Manual on Uniform Traffic Control Devices (MUTCD)

In an effort to remove burdens from construction employers, the proposed revisions would clarify provisions related to traffic signs and devices, flaggers, and barricades.

Load Limit Postings

In an effort to reduce burdens for residential builders, the proposed revision would exempt single family dwellings from having to post maximum safe-load limits for floors in buildings under construction.

Excavation Hazards

The proposed revision clarifies that when loose rock or soil and evacuated material or equipment is beside a trench, a hazard is presumed to exist.

MSHA Underground Construction – Diesel Engines

This proposed revision updates the regulatory language regarding mobile diesel-powered equipment used underground. The new language moves away from the currently outdated Mine Safety Health Administration's provisions.

Underground Construction

This proposed revision would allow employees to use modern French decompression tables when protecting employees working in pressurized underground construction sites.

Rollover Protective Structures

Outdated construction standards will be replaced with references to the appropriate consensus standards in this provision.

Regulation of Coke Oven Emissions in Construction

The proposed revision removes the regulation of coke oven emissions provisions from the construction standards. Coke oven operation will now fall under general industry.

Collection of Social Security Numbers

In an effort to protect employee privacy and prevent identity fraud, this provision seeks to remove requirements to include an employee's social security number on exposure monitoring, medical surveillance and other records in the general industry, construction and maritime standards.
What's Next and How Can Your Company Stay Up-to-Date
Given OSHA's numerous proposals and rule changes, it's now more important than ever for organizations to adopt a quality OSHA-compliant safety incentive program from a partner that actively monitors changes to OSHA's guidelines.
To make sure you stay up to date on OSHA -- and all things related to workplace safety -- be sure to follow our blog.
C.A. Short Company partners with companies to manage, drive and facilitate increased employee engagement to increase financial performance, productivity, quality, and core performance outcomes. Our process and research-based platform enables executives and managers to engage their teams to increase the bottom line, motivate staff, and incentivize positive behavior. To request a Complimentary Consultation, please click here.