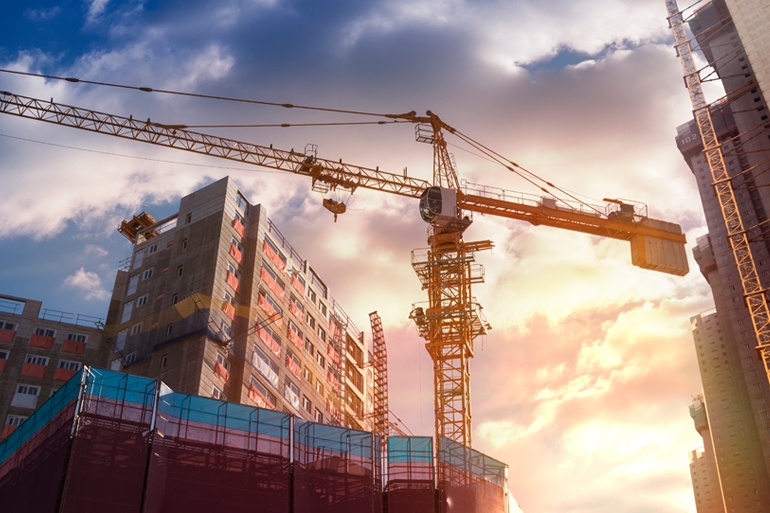 The Occupational Safety and Health Administration (OSHA®) has made many significant changes in 2018, and the agency shows no sign of slowing down. In the past few weeks, they proposed a new rule that could affect 100,000 crane operators, launched a database of workplace chemical information, and extended a major enforcement date. The U.S. Senate also weighed in, proposing a boost to the agency's budget while also calling for the timely online posting of workplace fatalities.
Here's what you need to know.
OSHA proposes a new rule on crane operation



After almost a decade in the making, OSHA recently issued a final notice of proposed rulemaking about crane operator standards. It's set to take effect in 2019, but if history is any indication, it may face further delays.
Back in 2010, the agency proposed the "final" cranes and derricks in construction standard. This required crane operators to be either certified or qualified to operate certain types of heavy machinery. Following a wave of backlash – and multiple, multi-year extensions – the agency has re-evaluated its stance that an operator is only qualified to operate a piece of equipment if they are certified for both the type and capacity of said equipment.

In short, an operator who was certified to use a 100-ton hydraulic crane could operate any hydraulic crane less than 100 tons. However, they could not legally operate one more than 100 tons. The revised rule would remove the capacity requirement and also require employers to evaluate not just the operator's skill level, but also the operator's "judgment."
You can read more about this at EHS Today.
OSHA launches a new database
OSHA has officially launched the OSHA Occupational Chemical Database, which they are referring to as the "premier one-stop shop for occupational chemical information." It compiles data from multiple government agencies and hosts it within one easy-to-search database.
Results include:
Chemical identification and physical properties
Exposure limits
Sampling information, and
Additional resources
Users can enter a CAS number or filter results based on PELs, carcinogenic classifications, and IDLH values.
OSHA extends beryllium rule enforcement

On July 3, OSHA announced yet another enforcement extension. This time it deals with certain requirements of the final rule on exposure to beryllium in general industry. The new enforcement date is on August 9, 2018, and will include requirements related to beryllium work areas, regulated work areas, methods of compliance, personal protective clothing and equipment, hygiene areas and practices, housekeeping, communication of hazards, and recordkeeping.
Other requirements, such as permissible exposure limits for the construction and maritime industries, are presently being enforced and will remain so. Dates for the enforcement of future rules will remain unchanged, including general industry requirements for showers and change rooms (March 11, 2019) and engineering controls (March 10, 2020).
You can read OSHA's official announcement over at the U.S. Department of Labor.
Senate approves OSHA budget
The Senate Appropriations Committee approved OSHA's 2019 fiscal year budget on June 28 – giving the agency a slight boost from its 2018 budget. Some of the key allocations include:
$556.8 million in discretionary funding ($4 million more than the agency received in 2018 and nearly $8 million more than OSHA sought)

$10.5 million for the Susan Harwood Training Grant Program (which the House bill allocated ZERO funds for)

$3.5 million for OSHA's Voluntary Protection Programs
In their official report, the Senate also called for OSHA to once again post on-the-job fatalities in a timely fashion, stating:
"Making this information and data publicly available furthers OSHA's mission by ensuring businesses, workers and the public know about and have access to timely and complete information on workplace safety, including enforcement actions, injuries, illnesses and deaths."
You can read more over at Safety & Health Magazine.
What does this mean for YOU?



No one can predict the future when it comes to the policies of any government agency, but it's especially difficult when it comes to OSHA. In fact, the only thing that can be certain is that things will change again shortly. That's why your company must do everything in its power to create the safest possible workplace — one that not only meets OSHA's changing guidelines, but exceeds them.

If your organization would like more information on how to make this a reality, C.A. Short Company has many complimentary resources that can help. One of our most popular downloads is our checklist, Creating an OSHA Compliant Safety Incentive Program.
If you need additional guidance, we here at C.A. Short Company are here to help. We've been in the employee engagement, recognition, and safety industry for nearly a century, and we live for helping companies with their mission to create the safest possible work environments.