How Can We Increase Employee Engagement by Over 100%? Recognition Is Key

Jeff Ross, CPA, CRP, CSM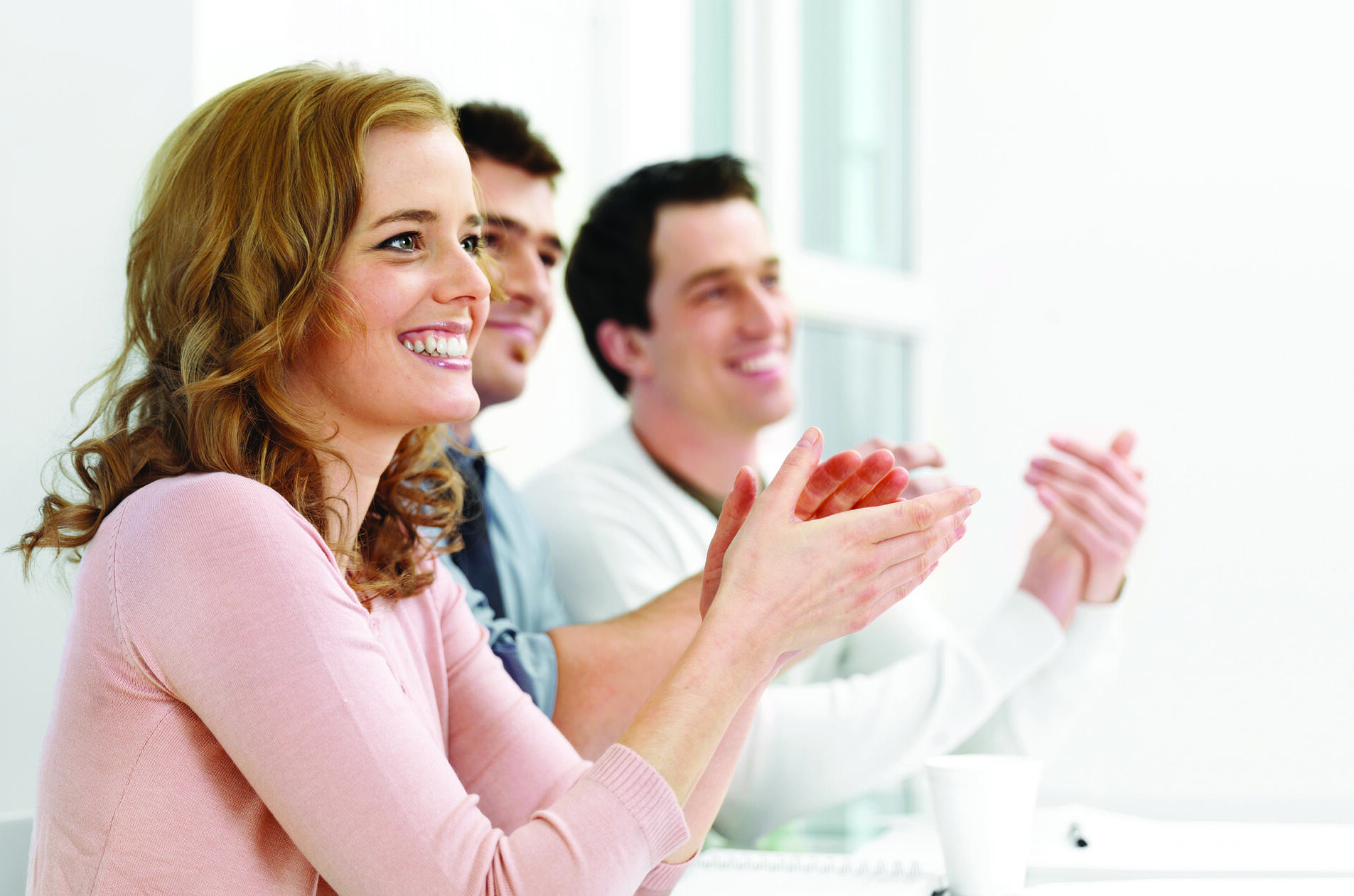 By this point, you've heard the statistics. 70% fewer safety incidents. 40% less defects. 21% higher profitability. Yes, we have seen it all before – employee engagement can transform your organization! The trick then becomes, HOW do you increase employee engagement as effectively as possible. New research points to a common sense approach that is often overlooked – recognition.
But, if you really want to boost your employee engagement, you have to deliver recognition properly. Although the practice is simple in theory, a note that says "good job" just isn't enough. Forbes outlines three critical recognition practices every organization should follow – receiving recognition, observing recognition, and giving recognition. Let's breakdown each of these practices a little further.
Receiving Recognition
When employees receive meaningful recognition from their managers, it can have a significant impact on their performance. Not only will they be pleased with the good job they did, they'll be motivated to perform even better in the future. In addition to increasing their performance, employees will also be more likely to stay at your organization, as multiple reports have found that employees seek recognition from their boss more than autonomy, more money, or even a promotion – combined!
Observing Recognition
Something very interesting happens when workers see fellow employees receive recognition from their work. In addition to often feeling happy for the recognized employee, your employees are actually learning what your organization deems as being the most important. When it's done properly, it also builds trust between both those who receive and give recognition. Most importantly, it causes employees to reflect on the job they're doing and analyze how their efforts can best be aligned with the company, so that they too can receive recognition.
Giving Recognition
In addition to receiving recognition and observing others receiving recognition, it's also beneficial for employees to recognize their fellow co-workers. Employees who give recognition to others report an increase in motivation to contribute to the organization and a gained understanding of how teams contribute to organizational success.
Creating and Implementing an Effective Program
In order to fully reach your goals, we recommend utilizing a points-based safety incentive and recognition program. But, be careful when selecting a program. There are a number of "solutions" on the market, however, some create more problems than they solve – increased safety incidents, lower productivity, and more. That's why C.A. Short Company is proud to offer safety incentive and recognition programs that are 100% OSHA®-Compliant.
If you're looking for even more ways to engage your workforce, you should check out our FREE eBook, 35 Ways to Influence Corporate Culture and Increase Your Bottom Line. To stay up to date on all things related to employee engagement, recognition, and safety, be sure to subscribe to our blog. We update it frequently, and it's packed with the latest tips, tricks, and news your company can put to work today!
And if you're ready to take the next steps in creating a Culture of Engagement and Recognition at your company, have a specific question for us, or just want to say hi, please reach out! We have over 80-years experience in the employee engagement and recognition industry, and we'd love to share with you what we've learned!
C.A. Short Company partners with companies to manage, drive and facilitate increased employee engagement to increase financial performance, productivity, quality, and core performance outcomes. Our process and research-based platform enables executives and managers to engage their teams to increase the bottom line, motivate staff, and incentivize positive behavior. To Request a Complimentary Consultation, click here.