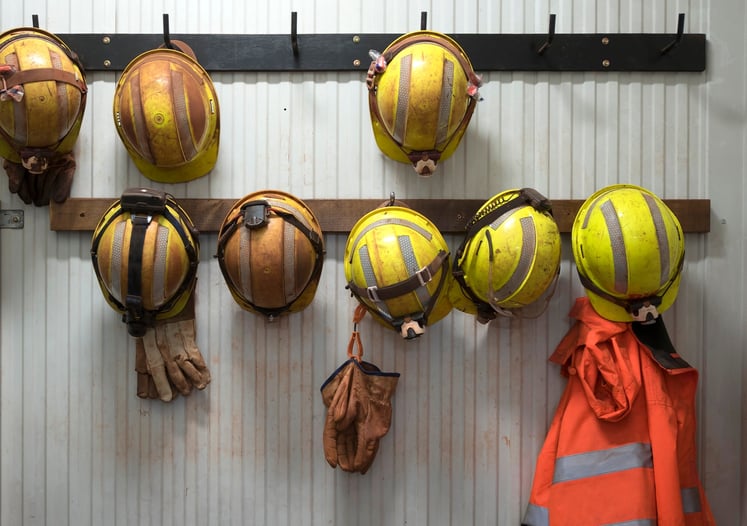 As 2016 comes to a close, OSHA® has revealed their annual Top Ten OSHA® Citations list. The list – which is released every October – takes a look at the most frequently cited safety and health violations for the given fiscal year.
2016 Data: Why Should You Be Concerned?
Nearly 3 million workers are injured on the job annually, and a shocking 4,500 workers are killed on the job every year. Many of these accidents stem from the Top Ten hazards OSHA® identified on their list, which is compiled from nearly 32,000 workplaces. Although the list is updated annually, OSHA® reports that the Top Ten list rarely changes – signaling that employers continue to overlook the same hazards year after year.
The Top 10 List for FY 2016
1. Fall Protection
2. Hazard Communication
3. Scaffolds
4. Respiratory Protection
5. Lockout/Tagout
6. Powered Industrial Trucks
7. Ladders
8. Machine Guarding
9. Electrical Wiring
10. Electrical, General Requirements
Some Key Findings
Three of the Top Ten list involve elements related to on-the-job falls, including: ladder violations, scaffold safety issues and lack of fall protection. Due to the fact that falls are among the leading causes of workplace deaths, OSHA has an ongoing campaign designed to inform employers and workers about measures they should take to protect themselves from falls. You can find details here.
Two of the Top Ten list involve workers being killed or injured when machinery starts up suddenly and/or proper machine guarding is not in place. Another two stem from the numerous issues surrounding electrical safety.
Of course, the most important revelation the list provides is that these citations are totally avoidable if employers had simply complied to OSHA®'s standards.
What Can You Do to Create a Safer Working Environment?
Employers owe their employees a safe working environment. No one should ever lose their life while trying to provide for their family. Further, employers stand a lot to lose from a financial standpoint as well. With OSHA® increasing fines and the amount of citations it issues, it's now more important than ever for organizations to adopt a quality OSHA-compliant safety incentive program from a partner that actively monitors changes to OSHA's guidelines.
To make sure you stay up to date on OSHA -- and all things related to workplace safety -- be sure to follow our blog.
C.A. Short Company partners with companies to manage, drive and facilitate increased employee engagement to increase financial performance, productivity, quality, and core performance outcomes. Our process and research-based platform enables executives and managers to engage their teams to increase the bottom line, motivate staff, and incentivize positive behavior. To request a Complimentary Consultation, please click here.