What Can Employee Recognition Do for Your Business

R Scott Russell, CRP, CEP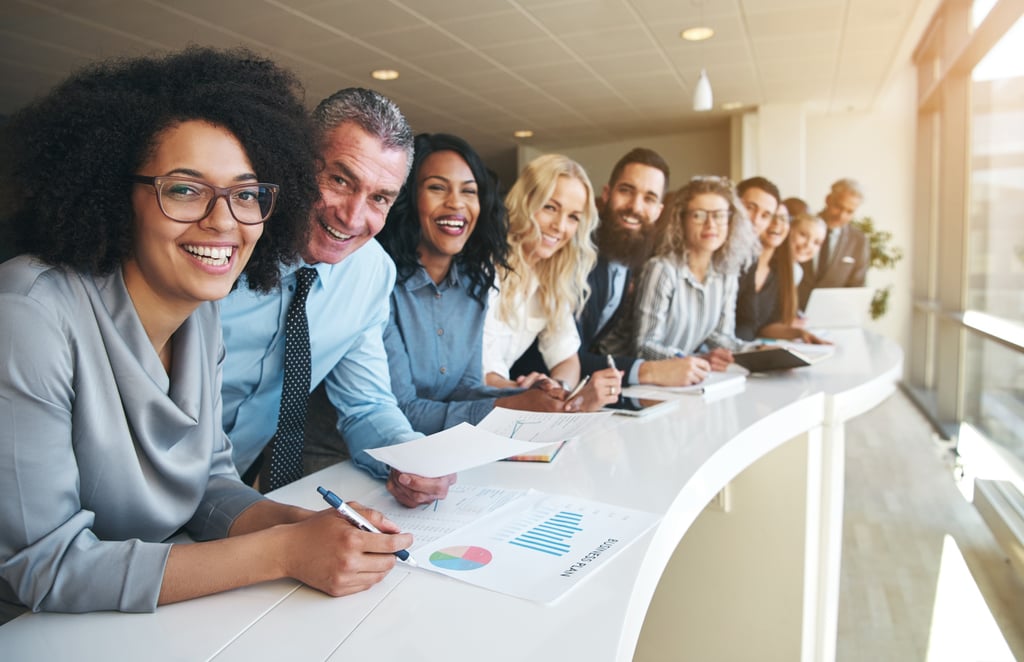 "Does employee recognition and engagement really work?"
This is a question we've been asked a lot over our 80-year plus history in the employee recognition and engagement industry, and it's one we never get tired of answering. At C.A. Short Company, engaging and recognizing employees isn't just our job – it's our passion! Every morning we wake up with one goal on our mind – how can we recognize and engage as many employees as possible.
Why? Because, we know what happens when employees become engaged. We've seen companies in dangerous industries become safer. We've seen employees who once hated their jobs excited to come to work. We've seen businesses that once struggled to even run their payroll become prosperous. The list goes on and on…
In short, we're passionate about employee recognition and engagement, because we love it when others succeed, and being able to contribute to that success is incredibly fulfilling. But, before we dive any further into why we do what we do, let's first take a look at a few stats behind employee engagement.
How Employee Recognition and Engagement Revolutionizes Companies
In addition to the data we've collected over the past 80 years in the employee recognition and engagement industry, when asked about the power of employee recognition, we also like to reference Gallup's annual State of the American Workplace report. This is a great resource for anyone looking to learn more about the impact of employee engagement and disengagement.
For example, did you know that only 33% of U.S. employees are engaged at work? That statistic is frightening, and it's something that all employers should take note of. By comparison, 70% of employees at the world's best corporations are engaged.
One of the most important areas employee recognition and engagement can impact is safety. Compared to companies with engagement levels in the bottom quartile, organizations with high levels of engagement can experience 70% fewer employee safety incidents, 58% fewer patient safety incidents, and 40% fewer quality incidents.
Safety isn't the only area that improves with employee recognition and engagement. Profits can also make a major surge. This is achieved through a variety of means:
Absenteeism can be reduced by 41%
For high-turnover organizations, turnover can be reduced by 24%, and in low-turnover organizations, turnover can be reduced by up to 59%
Shrinkage can be reduced by as much as 28%
Productivity can spike by 17%
Profitability soars, by as much as 21%
Yes, the list goes on and on.
How Do We Get Started?
After hearing our response to "does employee recognition and engagement really work," the next question we generally get is, "how do we get started?" Since we completely customize our engagement and recognition strategies based on each company's goals and needs, our answer can vary. But, as is the case with nearly everything, educating yourself is a great start.
For information about how to initiate an employee engagement program, you might want to check out our article, "How to Launch an Employee Engagement Program." If you're looking to really jump-start the process, read our FREE eBook, "Three Ways to Accelerate Employee Engagement." This will really help you understand the core elements of employee engagement and gain an understanding as to how companies around the world are transforming their businesses through employee engagement.
The above resources will serve as a pretty good starting place, but creating a Culture of Engagement has to be an ongoing project. It is not a "set it and forget it" process. Like everything worth doing, it takes a lot of hard work and determination. If you're ready to roll up your sleeves and engage your employees, we hope that you consider going on the journey with C.A. Short Company.
We have spent decades helping companies engage and recognize their employees, and we'd love to do the same for you! If you'd like a complimentary consultation, you can reach out to us here. Want to learn more first? That's great! Be sure to follow our blog, where we post the most up-to-date content available.
And, when you are ready to have a conversation, just remember we'll be here for you!
C.A. Short Company partners with companies to manage, drive and facilitate increased employee engagement to increase financial performance, productivity, quality, and core performance outcomes. Our process and research-based platform enables executives and managers to engage their teams to increase the bottom line, motivate staff, and incentivize positive behavior. To Request a Complimentary Consultation, click here.