What Makes a Safety Incentive Program OSHA-Compliant?

Jeff Ross, CPA, CRP, CSM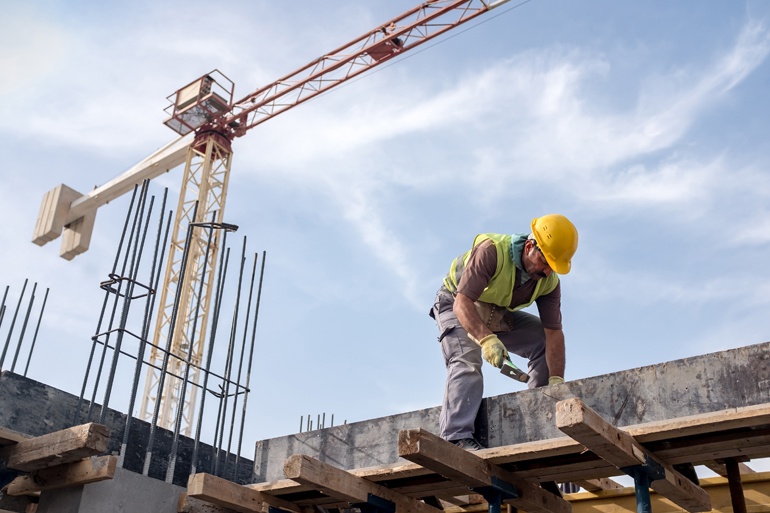 Can a safety incentive program be OSHA®-compliant? If so, how can my company ensure these standards are met? What type of safety program is right for my business?
We hear these questions a lot because there's a great deal of misinformation surrounding these topics. Today, we aim to clear up that confusion.
OSHA's initial stance on incentive programs
The uncertainty around OSHA's position on safety incentive programs is largely due to statements the agency made around twenty years ago.
At that time, the administration was condemning the "all or nothing" approach many incentive programs utilized, which effectively incentivized employees to not report a safety incident. At the time, the Assistant Secretary of Labor for OSHA stated:
"We strongly disapprove of programs offering workers parties and prizes for not reporting injuries, or bonuses for managers that drive down injury rates, or discipline workers for reporting an injury." When (incentive) programs discourage workers from reporting injuries or illnesses: problems stay concealed, no investigations take place, nothing is learned or corrected, workers remain exposed to harm."
OSHA clarifies stance on incentive programs
In 2016, OSHA sought to explain their statements on the topic. The agency explicitly stated that safety incentive programs can be OSHA-compliant providing they are "structured in such a way as to encourage safety in the workplace without discouraging the reporting of injuries and illnesses."
If you'd prefer to read the unabridged version of OSHA's findings on the matter – in all of its 300-page glory – you can download the PDF here.
What does it take for a safety incentive program to be OSHA-compliant?
To be certain your program is OSHA-compliant, you'll need to work with a company that specializes in creating safety incentive programs in regulated industries and sectors. Yet, there are many core features every program should include. Here are three of the most important:
1. Tracks lagging and leading indicators
For a safety incentive program to be OSHA-compliant, it must promote safety and discourage actions that might hinder the accurate reporting of incidents. To accomplish this, an incentive program must factor in both lagging and leading indicators.
Companies have historically placed far too much emphasis on lagging indicators, which only highlight past performances. An example of a lagging indicator is "days since last safety incident." This is incredibly important data to track, but it doesn't paint the full picture.
Leading indicators, on the other hand, are predictive in nature. By focusing on these indicators as well, companies directly create a safer working environment. Examples include rewarding an employee for recording a near miss accident or identifying a potential safety hazard.
2. Rejects "all-or-nothing" approach
If a safety incentive program adopts an "all-or-nothing" approach, you can be certain the program is not OSHA-compliant. You can easily identify these types of plans, which state employees won't receive their earned rewards unless all criteria are met. An example of this might include a rule that if there is a recorded safety incident during the past 30 days, employees won't receive rewards.

This type of stipulation adds pressure for employees not to report a safety incident. If they did, they would not only lose their reward, they would also make coworkers lose theirs. This is the exact opposite of what OSHA requires.
3. Adopts a holistic approach
Finally, your safety incentive program should be part of a bigger picture. At C.A. Short Company, we refer to this holistic approach as Safegagement™. Instead of focusing solely on safety, a Safegagement strategy also promotes employee engagement and employee recognition as well. When you combine these core components, your workplace will become much safer (and more profitable) than if you focused on safety alone.
Next steps
If you'd like to learn more about how your company can create an OSHA-compliant safety incentive program, you can download our complimentary checklist, Creating an OSHA-Compliant Safety Incentive Program. If you have other questions or would like to discuss further steps your company can take to create a quality (and compliant) safety incentive program, you can email us at info@cashort.com.
We have more than 80 years in the employee engagement, recognition, and safety industry, and we'd love to help create an OSHA-compliant safety incentive program that will improve your company's performance.
C.A. Short Company partners with companies to manage, drive and facilitate increased employee engagement to increase financial performance, productivity, quality, and core performance outcomes. Our process and research-based platform enables executives and managers to engage their teams to increase the bottom line, motivate staff, and incentivize positive behavior. To Request a Complimentary Consultation, click here.