5 Easy Ways to Increase Employee Engagement During the Holidays

Jeff Ross, CPA, CRP, CSM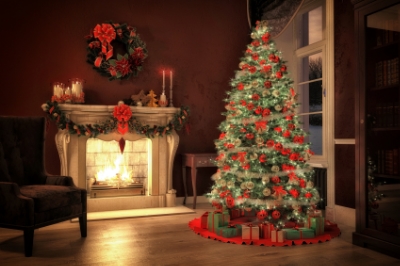 'Tis the holiday season! The season of jingle bells ringing, caroling, and endless baking. If life is anything like TV commercials, all your holiday shopping is done, gifts are perfectly wrapped and are sitting under the tree, and all you have to do is bake cookies for Santa before he comes down the chimney. Unfortunately, life is not as perfect as shown on TV, and like many, you and your employees are dealing with the hustle and bustle of last minute holiday shopping.
When things get stressful, it is easy to put employee recognition on the back burner. However, it doesn't have to be this way. After all, aren't the holidays supposed to be the time to spread some cheer and express gratitude to those we value? Employee engagement is vital to your organization. Engaging your employees creates an environment that makes them happier, motivated, and productive. When your employees are happy, your customers are happy.
How to Increase Employee Engagement During the Holidays
Are you struggling with ideas of how to make the workplace more captivating and increase employee engagement during the holiday season? Here are five ideas to get started:
Host a Secret Santa - This can be within your department or company-wide. Write the name of each participant on a piece of paper and have each person draw a name. Set a time frame for the Secret Santa (e.g., Dec 1 – 23rd). The objective is to surprise the person whose name you draw with a small gift(s) or kind gestures on a daily or weekly basis, without revealing your identity. On the final day, have a party disclosing the Secret Santas.
White Elephant Gift Exchange - This game can also be played in your department or company-wide for smaller companies. Each participant must purchase and wrap an gift that is unisex. Set a price limit for the gift, e.g., $10 maximum. On the day of the party, participants are assigned numbers. These numbers represent the order in which they will pick gifts. Everyone sits in a circle and the first person chooses a gift. The next person can either take the gift that someone else has already unwrapped or choose from the unwrapped options. Watch how much fun your teams have when they everyone is trying to steal that one that is a big hit!
Ugly Sweater Contest - Do you own a Christmas sweater you would never be caught dead wearing in public? Wear it to work for the ugly sweater contest.You'd be amazed how a little friendly competition can foster creativity. Some of our employees at C.A. Short Company have been known to sew in Christmas lights and outrageous ornaments on their sweater to win the title of the most outrageous sweater.
Potluck Lunch - Ask that each employee bring an item to share with co-workers. Nothing says holiday cheer better than sharing good food and swapping recipes.
Elf on the Shelf - If you have children, you have heard of

Elf on the Shelf

. Bring out the inner child in all of your employees by incorporating the elf on the shelf game at the workplace.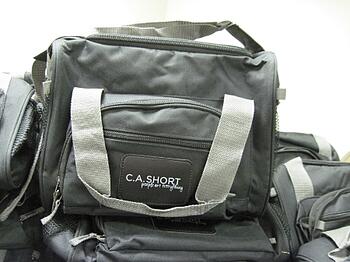 No matter what your company does, your employees want to feel appreciated for all they do. This holiday season C.A. Short Company gave their employees a customized Holiday Gift Catalog filled with up to a hundred gift choices which include electronics, jewelry, and gourmet. Employees couldn't wait to share the catalog with their family and friends!
The holiday season is a great time to show appreciation to your employees for their ongoing support and continued loyalty. But remember, employee recognition should not be limited to a specific time of year. Ongoing appreciation initiatives throughout the year can have a great impact on your business. It is not too late to design an employee recognition program.
Contact us today, and we will help you build a platform that fits your company culture.
At C.A. Short Company, we are your partner for increased employee engagement resulting in increased performance outcomes to grow your bottom line. Our process and research-based platform helps you engage your team in order to increase your bottom line, motivate your staff to the benefit of the entire organization, and reward your people for the positive changes they make. To request a Complimentary Consultation, please click here.