The Importance of Leading Indicators and Lagging Indicators in Safety

Jeff Ross, CPA, CRP, CSM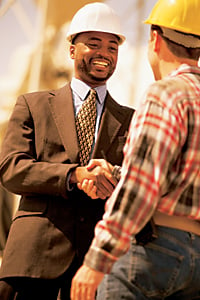 Normally I meet on average with 3 to 4 safety directors a week from all different types of vertical markets. One question continually pops up at each meeting: how does OSHA view safety incentive programs?
There are many factors that OSHA focuses on when reviewing a company safety incentive program. One of those is what indicators are the reward measurement for employees.
First, let's back up a little bit. There are two different types of indicators. Leading and Lagging Indicators.
What's a Leading Indicator?
A leading indicator is a measure preceding or indicating a future event used to drive and measure activities carried out to prevent and control injury.
What's a Lagging Indicator?
A lagging indicator measures a company's incidents in the form of past accident statistics.
OSHA understands all companies log and measure their lagging indicators, however, they primarily want your safety incentives program to focus on leading indicators. So, with that being said, let's take a look at some good examples of leading and lagging indicators.
Examples of Leading Indicators

Safety Suggestions
Attend Safety Meetings
Pass and Complete Monthly Safety Training
Reporting a Near Miss
Examples of Lagging Indicators
Zero Recordable Injuries for the Month
Zero LTA's for the Month
Committed a Safety Violation
Failed to Report a Work Place Injury
Most proactive companies have a holistic system in place to ensure that both leading and lagging indicators are being measured. However, in order to modify employee behavior and to remain OSHA compliant, it is essential to focus attentions on leading indicators that prevent workplace injuries in the first place.
At C.A. Short Company, we are your partner for increased employee engagement resulting in increased performance outcomes to grow your bottom line. Our process and research-based platform helps you engage your team in order to increase your bottom line, motivate your staff to the benefit of the entire organization, and reward your people for the positive changes they make. To request a Complimentary Consultation, please click here.