Can a Points-Based Safety Incentive Program Influence Safe Behavior?

Jeff Ross, CPA, CRP, CSM
Do you ever find yourself asking how you can help increase employee engagement and create a safe environment? One of the most effective means of accomplishing this is through a points-based safety incentive program designed with measurable rules to engage your employees and reward them with points they can redeem for desirable merchandise. When coupled with a comprehensive Safegagement strategy, this program helps create a culture of recognition and boosts morale in the workplace.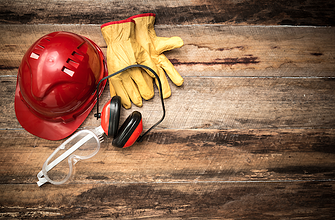 This type of employee recognition program has proven time and again how effective it can be to ensure proper actions among employees. David Michaels, Assistant Secretary of Labor for OSHA said, "A positive incentive program encourages or rewards workers for reporting injuries, illnesses, near-misses, or hazards; and/or recognizes, rewards, and thereby encourages worker involvement in the safety and health management system. Such an incentive program can be a good thing and an acceptable part of a (VPP) quality safety and health system."
Measuring Safety Indicators
When executed properly, this type of reward program both engages and encourages employees toward the actions your organization desires to promote. To achieve a balanced safety incentive program, you must measure and recognize leading indicators. The following are a list of a few leading safety indicators:
Safety Meeting Attendance
Accident-Free for a Month
Reporting a Near Miss
Reporting Unsafe Conditions
Recognizing a Peer for a Safe Act
Job Improvements
Leading Stretch Exercises
Company and Employee Benefits of Safety Incentive Programs
For example, a company safety meeting is worth 1,000 points. All employees that attend have 1,000 points deposited into their account. They can then redeem points instantly for merchandise from our online store. This gives your employees full control over their reward experience.
Rewarding employees encourages them to prioritize company goals. In turn, the company will also benefit from the employees taking pride in and ownership of company goals.
If you could benefit from a safety incentive program within your organization, contact C.A. Short Company today!
C.A. Short Company partners with companies to manage, drive and facilitate increased employee engagement to increase financial performance, productivity, quality, and core performance outcomes. Our process and research-based platform enables executives and managers to engage their teams to increase the bottom line, motivate staff, and incentivize positive behavior. To Request a Complimentary Consultation, click here.