Money Isn't Everything: The Staggering Cost of Food Recalls

Scott Hammer, CRP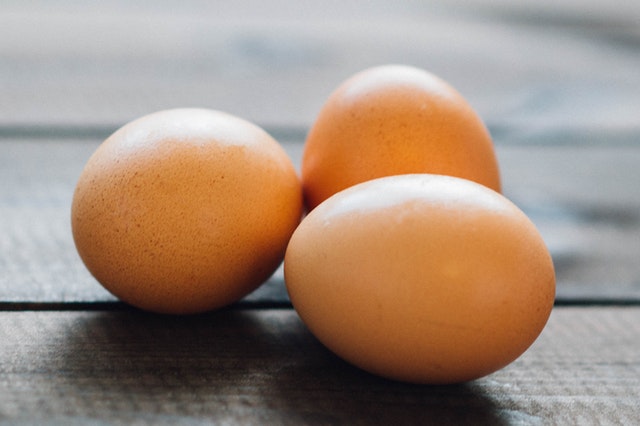 More than 200 million eggs from North Carolina. All romaine lettuce from southwest Arizona. Detox teas from around the nation.
Not even our animals are safe.
Over the past few weeks, we have witnessed a deluge of food recalls. And while the news may seem unprecedented, these events are far from isolated. Despite incredible technological and industrial advancements, the number of food recalls in the U.S. has actually doubled over the past 15 years. Globally, that number is far worse – with 20-30 recalls announced each week.
What are the costs of so many recalls?
In the coming weeks, you will hear many numbers discussed. And while determining the direct and indirect costs of food recalls is critical, these calculations alone do not reveal the true price we pay. To do that, we must dig deeper.
Saying goodbye – the biggest cost of all
When it comes to calculating the losses incurred during a food recall, there are many reports to reference, formulas to use, and calculations to make. Some of these we will discuss in this article, because they are important. However, they aren't the most important.
In fact, the greatest cost of all has nothing to do with falling stock prices, major fines, or decreased brand loyalty. It has to do with the millions of Americans who get sick from contaminated products each year and the thousands that die as a result. It's about the victims, their families, and their friends.
They deserve better, and it's up to us to make that a reality.
This requires us to dedicate 100% of our energy to making safer products, to abandon methods and practices proven to be ineffective, and to embrace strategies that work – even if they're not the ones we're used to.
That is the mark of true leadership – overcoming fear of the unknown to solve problems that affect more than you, your business, or even your industry. If you do this, not only will you make a positive difference in the lives of millions of Americans, your company will also benefit financially.
The financial costs of a food recall
To determine the monetary price tag of a particular recall, it's important to look at both direct and indirect costs.
Direct costs
While direct costs vary greatly depending on the scope and reach of the contamination, conservative estimates place the average direct costs of a food recall at around $10 million.
Typically, these costs are derived from the following key areas:
Notification – companies must notify relevant regulatory bodies (like the FDA), as well as retailers who may carry the recalled products

Reverse Logistics – organizations must pull all affected products from stores

Disposal – companies must pay for the storage and disposal of contaminated products

Investigation – businesses must conduct an investigation into the source of the problem and steps they can take to prevent similar actions from occurring in the future
Indirect costs
The many indirect costs companies face are enough to cripple a business. Take, for example, government fines. Back in 2008, the now-defunct Westland-Hallmark was forced to pay the federal government more than $500 million due to contaminated beef resulting from animal abuse.
Companies can also face astronomical defense bills if taken to court. And if they are found guilty of intentionally disregarding the health of their consumers, they can pay with their freedom – as is the case of Stewart Parnell who was sentenced to 28 years in prison for intentionally shipping salmonella-positive peanut products.
Actions like this can tarnish a business or brand forever, leading to even greater costs. A recent Harris Interactive Poll asked respondents how they would react to a food recall, and the results were staggering:
55% said they would temporarily switch brands

21% would avoid purchasing any of the manufacturer's brands

15% would never purchase the product ever again
Creating a safer tomorrow
At C.A. Short Company we talk a lot about creating a safe work environment for your employees, but it's equally important to protect the safety of your consumers. You owe it not only to your loyal patrons, but to their partners, their parents, their friends, and their children.
But how can you ensure every product surpasses the highest possible safety standards?
Ironically, it's rarely possible to obtain these results by focusing on food safety and quality alone. To do this, you must also commit to creating a Culture of Engagement at your organization – a process we refer to as Safegagement™.
When your company focuses not only on safety, but on engaging every one of your employees, remarkable things begin to happen. By emphasizing the importance of leading indicators, for example, safety hazards are identified well before they become problems for your employees or customers.
Looking for next steps? You can continue your educational process by reading our complimentary white paper, Safegagement: Creating Safe Companies That Thrive. If you'd like to discuss what you read or discover other actions your company can take to create a safer tomorrow, please reach out.
C.A. Short Company has been in the employee engagement, safety, and recognition industry for more than 80 years, and we'd love to help you on your journey to creating a brighter – and safer – future.

At C. A. Short, we are your partner for increased employee engagement resulting in increased performance outcomes to grow your bottom line. Our process and research-based platform help you engage your team in order to increase your bottom line, motivate your staff to the benefit of the entire organization, and reward your people for the positive changes they make. To request a Complimentary Consultation, please click here.