Do Your Employees Feel Appreciated?
I often think about the employee incentives that organizations give their employees to recognize their achievements: pizza parties, doughnuts for morning team meetings, custom branded giveaways, service awards, safety awards -- is your head spinning?
Do these incentives work? Industry research shows that an amazing 43% of employees do not feel recognized for the job that they perform. It's very obvious that formal, informal and day-to-day employee recognition is a challenge for companies. The time is now to get Total Recognition.
What is Total Recognition?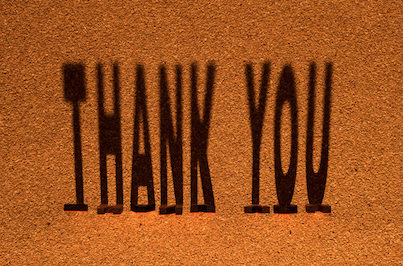 I'm SO glad you asked!
Total Recognition is an easy way to link all types of acknowledgments into one simple program. The online platform allows you to award points in lieu of running around town buying gifts that your employees may not appreciate. You can award points for many reasons such as Instant Award Recognition, Years of Service Awards, anniversaries, birthdays, employee well-being programs, sales incentives, and much more.
Want to include a small presentation of achievements and milestones? The Total Recognition platform supports it. What about a quick note? eCards are the perfect solution emerging into the recognition industry. A simple "thank you" or "job well done" goes a long way.
You might be asking, "How do I budget for a Total Recognition program?" It is simple! Combine the numerous budgets allocated to employee appreciation, and use the pool of funds to build the ultimate Total Recognition Program. A closer look at your company expense reports will show you how much is spent on a periphery of employee recognition programs.
A Few Easy Steps to Total Recognition
There are a few easy steps involved with building a Total Recognition program:
Research internally what your company is spending on employee recognition. Be sure to include logo items, dinners, gift cards, etc.
Build a program outline to determine the reason and nature of your award.
Include all three forms of employee recognition: Formal, informal, and day-to-day.
Include your company core values and beliefs.
Ensure you have a proper rollout and a communication plan for your employees.
Launch your program!
Does it sound too good to be true? Well, it is good and it is true, and the testimonials of success from our clients speak volumes! Learn more about the Total Recognition program by calling us today!
At C.A. Short Company, we are your partner for increased employee engagement resulting in increased performance outcomes to grow your bottom line. Our process and research-based platform helps you engage your team in order to increase your bottom line, motivate your staff to the benefit of the entire organization, and reward your people for the positive changes they make. To request a Complimentary Consultation, please

click here

.