What Programs Should You Include in Your Employee Recognition Platform?

R Scott Russell, CRP, CEP
Show Employees They Are Valued
Do you remember the economic crash in 2008? Did that affect your company? Did you lose good employees?
Whether you remember or not, another "crash" could be looming. History is doomed to repeat itself. Look to recession proof your culture...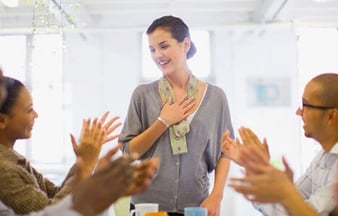 Employee recognition is one of the easiest ways to ensure we're prepared for any potential downturn in the market or within our own organizations.
We're quickly moving into the future. Having strong, dedicated, committed people will help us weather the potential storms ahead.
Maintaining employees doesn't just come down
to salary; they need to feel valued, purposeful. This is why we developed our
Employee Recognition Platform
.
Employee recognition has endless
POSSIBILITIES
Are you wondering what to include in your Employee Recognition Platform? Here are some possible employee recognition ideas: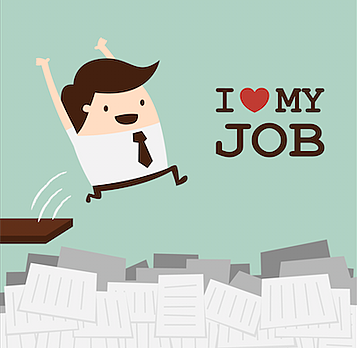 Job Performance
Wellness Initiatives
Attendance
Customer Service
Company Milestones
Department & Team Achievements
Facility & Department Rating Scores
New Company Initiative
Production & Quality
Participating on Committees
Employee of the Month
Employee of the Quarter
Employee of the Year
New Hire Welcome
Employment Referrals
Volunteer Programs
Charity and Cause Related Events
Holiday
Life Events
Cost Saving Ideas
Helpful Suggestions
Being a Team Player
Peer-to-Peer Recognition
Going Above and Beyond
Positive Work Behaviors
Serving on Committees
Training & Certifications
Acting as a Mentor & Trainer
Client Compliment & Call Out
Having an Employee Recognition Platform gives you the ability to mold the program around your organizational culture and initiatives. Essentially, it is helpful to think of what YOU would like to be appreciated for and just do that for your employees! When people know they are valued, they are more likely to be engaged and be loyal for the duration of their careers.
Need help setting up your Employee Recognition Platform? We are here to help. Click below or Call us today !
At C.A. Short Company, we are your partner for increased employee engagement resulting in increased performance outcomes to grow your bottom line. Our process and research-based platform help you engage your team in order to increase your bottom line, motivate your staff to the benefit of the entire organization, and reward your people for the positive changes they make. To request a Complimentary Consultation, please click here.