Employee Engagement Makes the Oil & Gas Industry Safer, Reduces Fines

Jeff Ross, CPA, CRP, CSM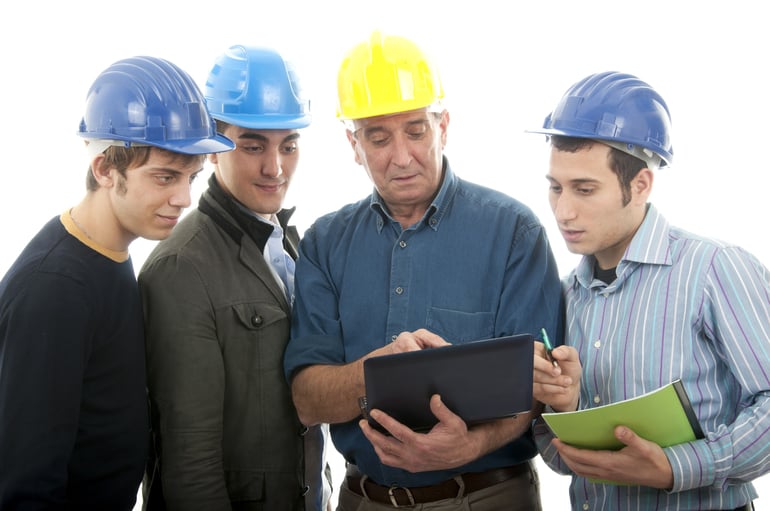 We know you work tirelessly to power America. We know you care about the well-being of your employees and their families. But, we also know how dangerous it can be to work in the Oil and Gas industry. The good news is, it doesn't have to be that way – it's possible for your company to reduce on-the-job injuries and fatalities, all the while increasing productivity and profits. But, how?

In short, by focusing on Safegagement™. We'll discuss this in greater detail a bit later in this article, but let's first look at a few trends we've observed in recent years.
Oil and Gas Industry Danger Stats
Although many Oil and Gas companies are working hard to reduce injuries and fatalities, it looks like safety conditions are actually getting worse. In 2014, there were 144 deaths – the highest death toll in over a decade. To add some context here, these deaths accounted for approximately 3% of all workplace deaths in the United States, even though the Oil and Gas sector employees less than 1 percent of the workforce.
Further, from 2003 to 2010, 823 Oil and Gas workers were killed on the job. That equals a fatality rate seven times greater than all U.S. industries. Injuries are also disproportionately high in the Oil and Gas sector. But why? The key may lie in employee disengagement.
When Oil & Gas employees were surveyed about conditions at their own companies, they rated their organizations LOWER than other high-performing companies in the following ways:
7% less likely to be given clear and regular feedback
7% less likely to be provided adequate training
12% less likely to be recognized for good performance
8% less likely to be provided quality coaching
9% less likely that managers will consistently act on what they say
12% less likely to have trust and confidence in senior management
How Safegagement™ Helps
When Oil and Gas companies embrace Safegagement™, they experience results that set them far apart from the competition. This is true from both a safety and financial perspective.
Safegagement™ is critical to creating safer work environments. Gallup's annual State of the American Workplace report found that engaged employees lead to 70% fewer safety incidents, 41% less absenteeism, and 40% fewer defects. That translates to less fines and a heck of a lot more lives being saved.
Safegagement™ also delivers amazing results when it comes to improving a company's finances. To start with, turnover decreases tremendously – as much as 59%. It also increases productivity by 17%, sales by as much as 20%, and profitability can increase by as much as 21%.
What Is Safegagement™
By now you're likely asking yourself, what is Safegagement™ and how can we get started? We're glad you asked!
Safety + Engagement = Safegagement™
Safegagement™ occurs when engaged employees are safer at work and make better decisions because they care about those they work with, the company they work for, and the overall accomplishments of the organization.
At C.A. Short Company, we help promote Safegagement™ by utilizing OSHA® compliant safety incentive solutions that focus on leading indicators, not lagging indicators. These incentives can be customized to recognize one-time safety achievements or milestones, measure continuous improvement over time, and/or instantly recognize employees on-the-spot for safe behavior.
Getting Started with Safegagement™
Educating yourself is a great place to begin. We recommend starting out by reading our free guide, Creating Safe Companies That Thrive. You can also follow our blog for the most up-to-date information regarding employee engagement and recognition in the Oil and Gas sector. We update it frequently, and you can even get alerts in your inbox.
If you're really looking to jumpstart your quest towards Safegagement™, we hope you consider working with C.A. Short Company. We've been in the employee engagement and recognition industry for nearly a century, and we'd love to help your company reach its full potential. In the meantime, if you have a specific question about engagement, want more information about how we can help you, or if you just want to say hi, please reach out.
Together, we can save more lives…and money. Learn how today.
C.A. Short Company partners with companies to manage, drive and facilitate increased employee engagement to increase financial performance, productivity, quality, and core performance outcomes. Our process and research-based platform enables executives and managers to engage their teams to increase the bottom line, motivate staff, and incentivize positive behavior. To Request a Complimentary Consultation, click here.