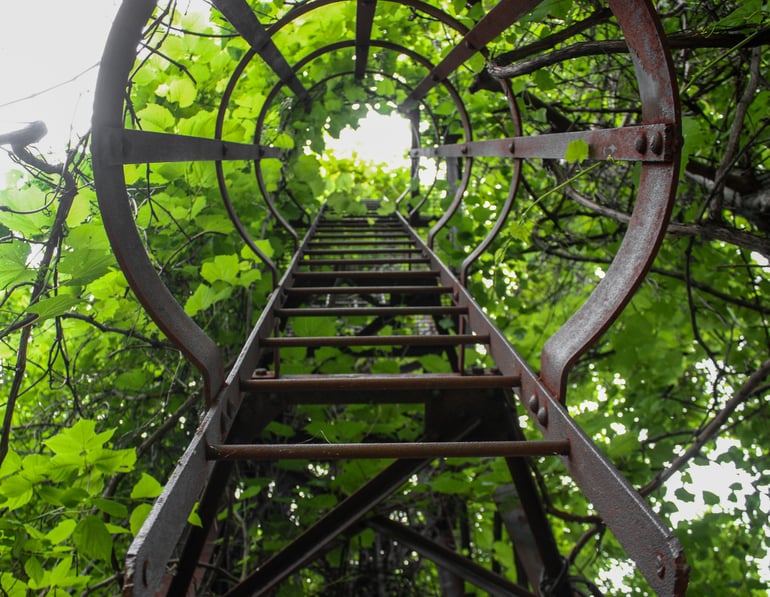 OSHA® announces their Top 10 Most Cited Violations annually, and, year after year, that list has remained largely unchanged. But, this trend came to an end in 2017, as a new entry found its way onto the list. Here's what your company needs to know.
The Newest Addition to OSHA's Most Cited Violations
The most notable change for 2017's list of Most Cited Violations was the inclusion of "Fall Protection – Training Requirements (1926.503)." Although the addition landed towards the bottom of the list, it's mere presence speaks volumes about what the agency is seeing in the field.
In an interview with Safety + Health, the official magazine of the National Safety Council Congress and Expo, OSHA's Directorate of Enforcement Programs Patrick Kapurst explained how this new category joined the long-unchanged list:
"Many of these violations were specifically related to training requirements and ensuring that a training program for each employee who may be exposed to fall hazards is established…We are concerned about the recent uptick in this category and urge employers to take the necessary measures to train employees on this competency."
"Fall Protection – Training Requirements" knocked "Electrical – General" from their 2016 list, although this still poses significant risks to employees on the job site.
OSHA's Top 10 Most Cited Violations
Fall Protection – General Requirements (1926.501)

Hazard Communication (1910.1200)

Scaffolding (1926.451)

Respiratory Protection (1910.134)

Lockout/Tagout (1910.147)

Ladders (1926.1053)

Powered Industrial Trucks (1910.178)

Machine Guarding (1910.212)

Fall Protection – Training Requirements (1926.503)

Electrical – Wiring Methods (1910.305)
Reducing OSHA Citations and Keeping Your Workers Safe
C.A. Short Company has spent over 80 years in the employee engagement and recognition industry, and our experience has led us to develop a proven strategy designed to create the safest workplace imaginable. We call it Safegagement™, and it's just like it sounds:
Safety + Engagement = Safegagement
The formula is a simple one, but so many businesses forget the engagement portion, and as a result, their training programs struggle. They tend to focus on lagging, not leading indicators. They tend to report accidents AFTER they happen, instead of identifying risks BEFORE an incident occurs. Additionally, many safety incentive programs tend to encourage behavior that OSHA frowns upon, just to improve their numbers. This action doesn't help anyone, and it's why C.A. Short Company's customized safety incentive programs are ALL 100% OSHA-compliant.
If you'd like to know more about Safegagement and the difference it can make at your organization, download our complimentary eBook, Safegagement: Creating Safe Companies That Thrive. It's loaded with great information your company can use today. Have a question about how C.A. Short Company can help your organization become a safer, more prosperous company? Reach out!
C.A. Short Company partners with companies to manage, drive and facilitate increased employee engagement to increase financial performance, productivity, quality, and core performance outcomes. Our process and research-based platform enables executives and managers to engage their teams to increase the bottom line, motivate staff, and incentivize positive behavior. To Request a Complimentary Consultation, click here.