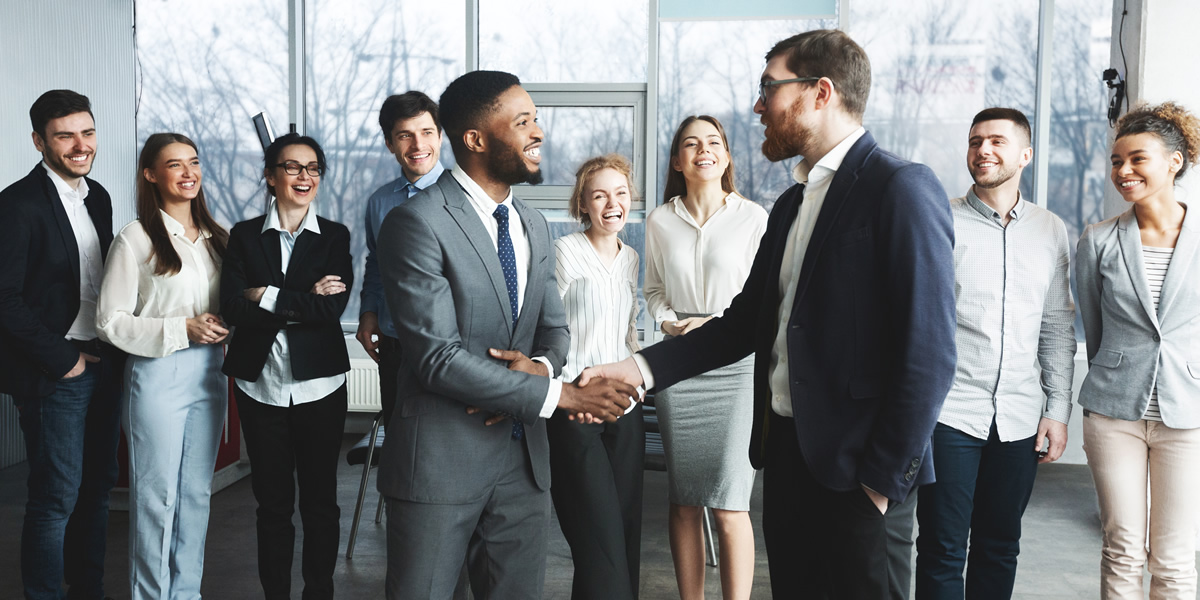 Years of service awards are an important part of a successful employee recognition program. You might even say they are the backbone of a vital program. A fully fleshed out recognition program would include peer-to-peer recognition, motivational rewards, health and fitness incentives, and many other employee encouraging and supporting structures and awards.
But at the very least, an organization that is serious about maintaining a competitive edge in recruitment and retention must have a vibrant Years of Service recognition program. If you are implementing or updating a Years of Service program at your company, here are a few tips for providing awards and experiences that your employees will love.
Memorable presentation moments:
Keep in mind that a service award given, taken home, and displayed proudly in an employee's house is going to call to mind memories of its presentation every time it catches the eye.
Take some time and plan an event surrounding the gifting of an award that lends significance beyond just the monetary value of the gift itself. Even if a massive party or dinner isn't in the cards, you can make a speech, include a personal note, deliver heartfelt thanks-- or somehow create a moment that will live fondly in the receiver's memory.
Involve family members or significant others:
In keeping with the idea that a years of service award should include more than just the plaque or coffee mug or pen; remember to include family members, significant others, and the peers and colleagues of the receiver in the moment of recognition.
Public acknowledgement of the value of an individual's contribution to their organization is an important part of recognizing their Years of Service anniversary.
Related: Why Millennial Employees Want to Be Recognized by Their Employers
Keep the receiver in mind:
Last, but certainly not least, keep the individual in mind. Nothing will put you on a stage with egg on your face faster than a lack of forethought about the appropriateness of a particular gift for the specific individual.
A one year service award of a coffee house gift certificate for an employee who doesn't drink coffee, or a skydiving adventure for someone who is afraid of heights-- both are examples to avoid at all costs! Take the time to learn the habits and interests of your employees and it will pay off in the end.
If you want more tips or suggestions for service awards, you're certainly at the right place! CA Short has nearly a century of experience in the world of employee recognition.
We pride ourselves on staying on the cutting edge of recognition platform technology without losing the human touch that makes it all Real. Contact one of our Certified Recognition Professionals today to chat about how we can help you grow and improve your Years of Service Program, or how our Employee Recognition software platform can help make your life easier.