Below You Will Find Some of our Trusted Partners

ProcessMAP Corporation is the industry's first enterprise data intelligence cloud software for Risk, Health, and Safety management, empowering organizations to protect people, assets, and profits. Founded in 2000, the company is headquartered in Sunrise, Florida, with locations across the globe, serving customers ranging from mid-sized companies to global conglomerates in more than 27 languages across 125 countries. As one of the first solution providers to offer robust EHS management capabilities as a native mobile application, ProcessMAP has been setting the gold standard for the industry by enabling customers to comply with complex and overlapping regulatory requirements and reduce business and financial risk by leveraging incisive predictive analytics and proactively engaging preventive mechanisms. For more information, visit www.processmap.com.
National Association of Safety Professionals

The National Association of Safety Professionals is an organization providing training, consultative services, and third-party certifications that validate knowledge, skills and abilities in the area of workplace safety. The principal mission of NASP is to provide safety professionals as well as employees with safety-related training needs with innovative training opportunities and professional certifications to assist them in carrying out their safety related functions with confidence and proven competence.
Founded in 2001, NASP was formed by like-minded safety professionals who saw the need for a fresh alternative to the professional certification courses offered in the safety and environmental field. Today, NASP is global and offers workplace safety and environmental courses and certifications for general industry, construction, the gas and petroleum industry as well as the federal government and municipalities.
The primary objectives of the National Association of Safety Professionals are:
to provide support for safety professionals and workers through access to quality, classroom style training courses, access to quality, online courses and access to quality and affordable consulting, planning and assessment materials
to teach innovative methods of ensuring that employees and students understand and retain more of the critical information necessary to prevent accidents and save lives
to provide a means for safety professionals to establish and demonstrate their level of expertise to employers, potential employers, and students through professional certification
To learn more about our organization, click here now.
Recognition Professionals International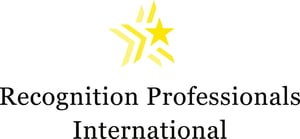 Recognition Professionals International brings awareness, credibility and accountability to employee recognition through a powerful and passionate network of Recognition Professionals. As advocates for positive employee experiences that foster engagement, we share best practices, and provide tools, strategies, thought leadership, education and professional certification. C.A. Short Company is proud to be a partner with RPI. To learn more about this organization or to join RPI, visit www.recognition.org.
Appreciation At Work

The 5 Languages of Appreciation in the Workplace by Dr. Gary Chapman and Dr. Paul White will help you effectively communicate appreciation to co-workers, leading to higher levels of job satisfaction, healthier relationships, and decreased burnout. Ideal for both the profit and nonprofit sectors, the book's principles have a proven history of success in businesses, schools, medical offices, churches, and industry. C.A. Short Company partners with Appreciation at Work to provide assessment and learning tools to our clients. To learn more, visit www.appreciationatwork.com.
We welcome the opportunity to work with engagement and recognition partners who compliment our solution offerings.