Employee Engagement Helps Companies Win Big In 2020

R Scott Russell, CRP, CEP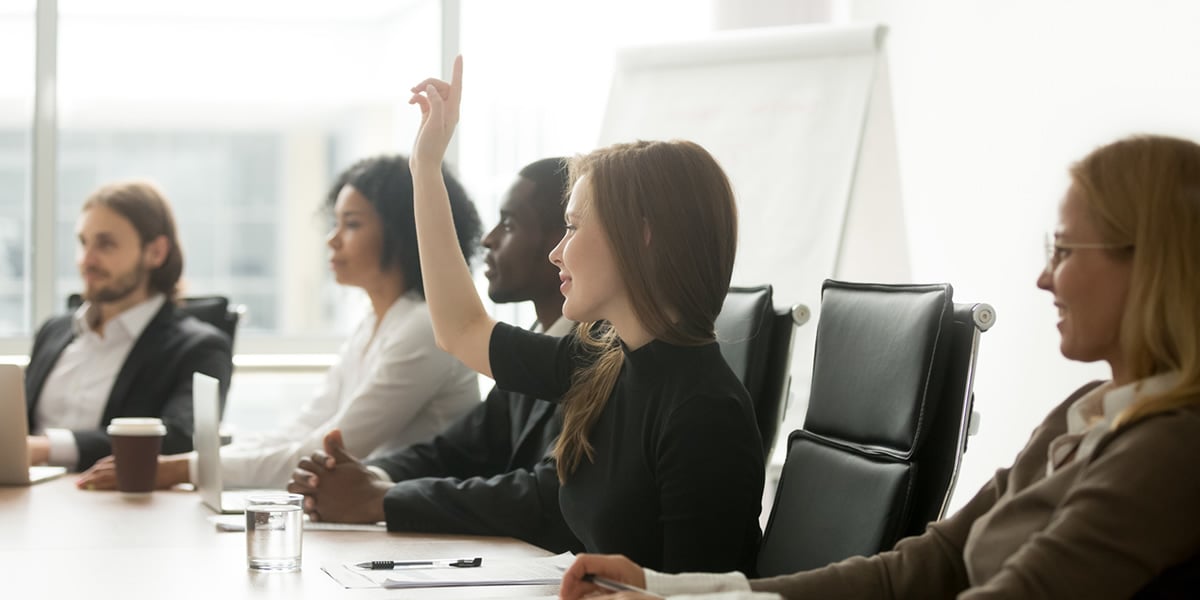 Why is Employee Engagement one of the most investigated subcategories in the areas of organizational development?
Answer: Highly engaged employees are more efficient, more productive, and contribute more to the greater good, which is why so much time and energy goes into learning what makes and impacts company culture. According to Gallop, companies with high engagement generate two to three times more revenue than companies with lower levels of engaged employees.

Complimentary Checklist: How Can My Company Improve Employee Engagement?

The Challenge

In the U.S., only 33% of employees are engaged in their job. Many workers have a "reason" to explore their options and plan to do so. Slightly more than half of the employees (51%) say they are actively looking for a new job or watching for openings, and 35% of workers report changing jobs within the past three years. (Gallup Q12 Employee Surveys)

One Solution

Investing in an Employee Service Award Program that delivers results. Using a well organized, strategic Employee Service Award Program should be designed around an organization's culture and budget, not forced into a one-size-fits-all mold.

When done correctly, you can maximize impact, control your budget, and improve overall employee satisfaction with a service award system! With this said, there's even more, think Total Recognition!
Behavior Change is the Backbone of Employee Engagement
When it comes to engaging employees, companies often find it challenging to find solutions that consistently produce the desired results. Most of us, if asked, could come up with a list of behaviors we would like to see from our employees, and a list of practices we do not want to see. Engaging our teams begins with understanding that what we really want, simple behavior change.
We want our employees to show up every day, be productive, be safe & well at work, be mindful & present at work, and to move the needle for us measurably.
Complimentary Checklist: Designing an Employee Service Award Program
To help you understand what it takes to see these kinds of changes within your organization, we've written The 7 NEW Rules of Employee Engagement. As you can see below, it all begins with creating a culture of engagement through recognition.
Culture: Create a culture of recognition that resonates through all aspects of the organization. Incorporate formal, informal, & day-to-day recognition into the strategic recognition platform.
Resources: Empower employees to develop new skills and advance their careers. Reward those employees who use those opportunities to learn and improve.
Communication: Consistently communicate and live your organization's values & vision. Recognize those employees who impact the quality of the organization's work, products, and services.
Appreciation: Value your employees and their ideas. Appreciate employees for providing input and for taking the initiative outside of their daily responsibilities.
Well-being: Promote work-life integration. Recognize employees who make positive & healthy lifestyle changes that improve the quality of life.
Enthusiasm: Inspire enthusiastic performances from your employees. Reward employees who show commitment to the future of your organization and are dedicated to making it a success.
Safety: Encourage employees to work both efficiently and safely. Recognize those employees who maintain a safe and healthy working environment for themselves and others.
Benefits of an Engaged and Recognized Workforce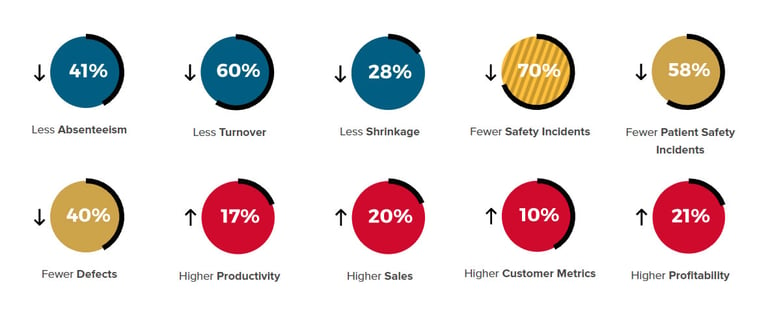 Businesses have been honoring employees with recognition awards for nearly a century, and C.A. Short Company has been with them through it all.

A lot has changed over this time – from what people call awards, to when and how companies present them, to the ways those awards are designed, earned and delivered.

We're time tested and have persevered those times. Yet, there has been one constant: recognition programs and awards continue to deliver a significant impact on a company's bottom line.

Let us know your thoughts - we'd love to hear your ideas about additional ways to engage employees to create high-performance teams.


If you'd like to learn more about how C.A. Short Company can help you recognize, inspire, and retain the best employees, request a complimentary consultation, please click here.