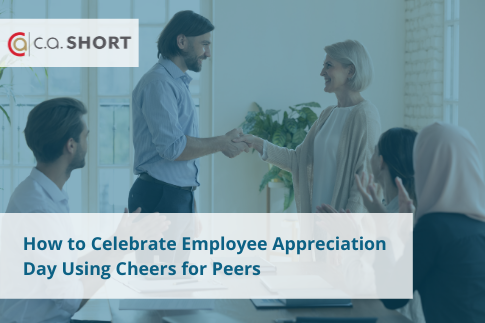 Each year on March 5, employers in the U.S. celebrate Employee Appreciation Day. It allows you to show your employees how much you value the work they do for your organization each day. There are no rules for this non-official celebratory day besides letting people know their value.
At C.A. Short, we celebrate workers on that same date. However, we focus on peer recognition through the increasingly observed Cheers for Peers Day, which has also become a nationally recognized, yet non-official professional appreciation day. Showing employee appreciation is the same for both days, but the method of doing so is somewhat different.
If you are thinking about switching over to Cheers for Peers this coming March 5, now is the time to discuss it and plan.
Here are some thoughts we want to share to get started.
Read More >>